"Home in a Tree"
       In "Home In A Tree," we will explore the world of nature and its connection to us. Her gifts of knowledge for inspiring us for a lifetime. Letting go of thoughtless thoughts, woes, the anxieties of deadlines and the timetable of our everyday life, to being in our full body and soul at all times and surrendering to the nature of our truest self. We will embark on a fun adventure through hypnosis, storytelling, and other creative mediums. This is an invitation! I am inviting you on a journey to the center of your being.
"Earth and sky, woods and fields, lakes and rivers, the mountain and the sea, are excellent schoolmasters, and teach of us more than we can ever learn from books."
–John Lubbock
"The creation of a thousand forests is in one acorn."
-Ralph Waldo Emerson
 Goals:
-Rooting like a tree.
-Find your inner tree.
-Reconnecting to who you are.
-Self empowerment.
-Recreating the negative stories we tell ourselves.
-Recreating your life for complete fulfillment.
-Environmental awareness and connection.
-Throwing judgment and limitations out the back door.
-Unleashing your creativity.
-Releasing blockages.
-Adult and child empowerment to be ones true self.
-Giving children a voice.
-Access your inner knowing.
-Have an adventurous self discovery.
Results:
-A deeper connection to nature and self.
-Becoming aware that life can be fun!
-Healthier mind and body.
-Better relationships with self and others.
-An enhancement of personal joy.
"Between every two pine trees there is a door leading to a new way of life."
–John Muir
About Me:
     "If there is any wisdom running through me now, in my walking on this earth, it came from listening in the Great Silence of the stones, trees, space, the wild animals, to the pulse of all life as my heartbeat."
-Vijahi Hamilto  
     As a child, I was taken by the beauty of the planet. Surrounded by nature, my home on the island of Kos in Greece, was a perfect one for me.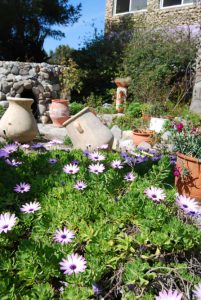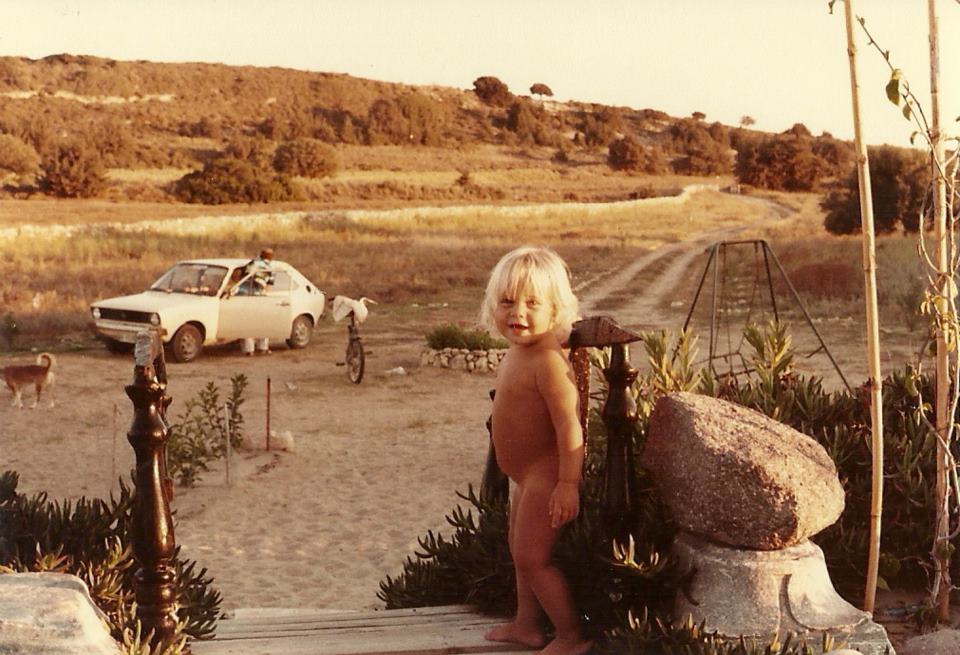 Living in complete freedom, I spent precious time of my choice in nature, observing in fascination, learning and being one with everything around me. I was saturated with so many rainbows of experiences. I was colored in freedom to be who I am and as I am still today. With no neighbors in site, sheltered amongst overgrown trees planted when I was a baby, growing together abundant with the nourishing warmth of the sun, blossoming of happy flowers as far as my eyes could see, in the company of my fascinating friends the insects, our numerous family cats and dogs running around playfully with me, a nature spirit, upon the golden sand dunes several feet close to the sea, on which the passing winds drew the most exquisite designs one could admire for a lifetime. It was heaven on earth.
      The land at first, upon which I was born was barren majestic sand dunes, until my parents began planting trees and as they grew, I grew with them into my adulthood, transforming my home into a jungle of over a thousand trees, transforming along with it my heart into an oasis of love for nature. Trees are my best friends.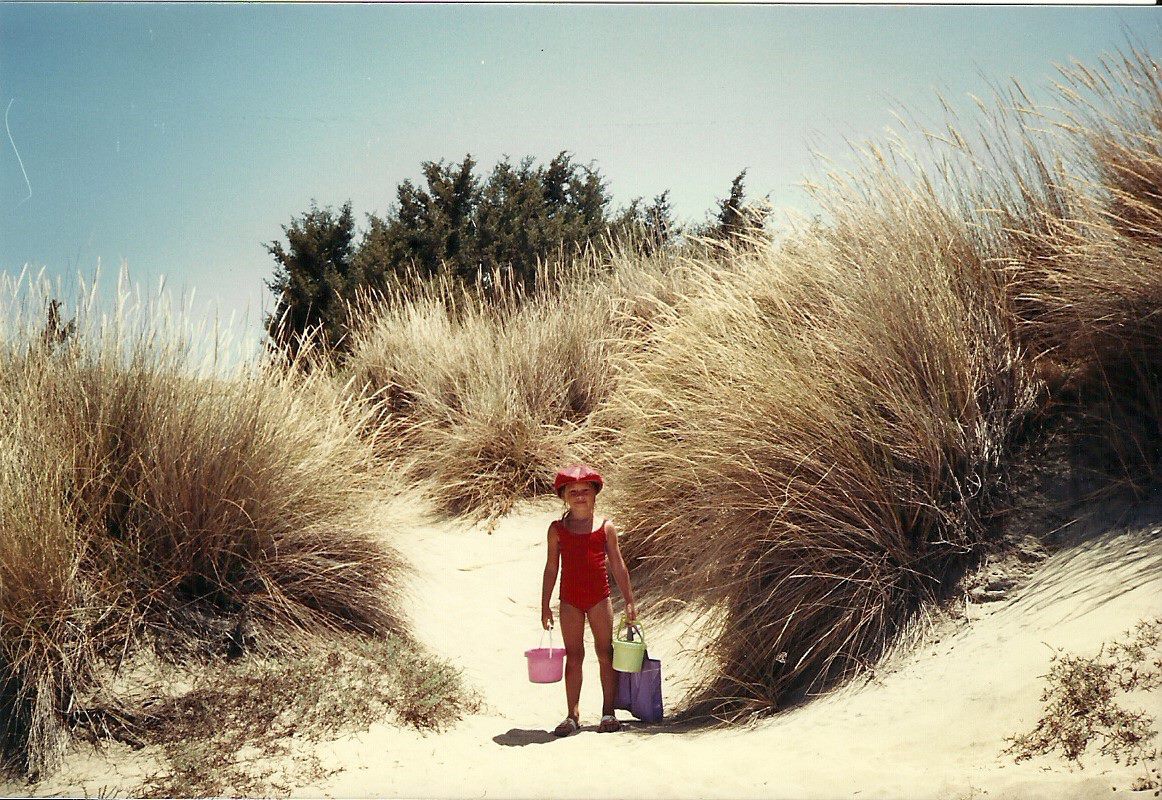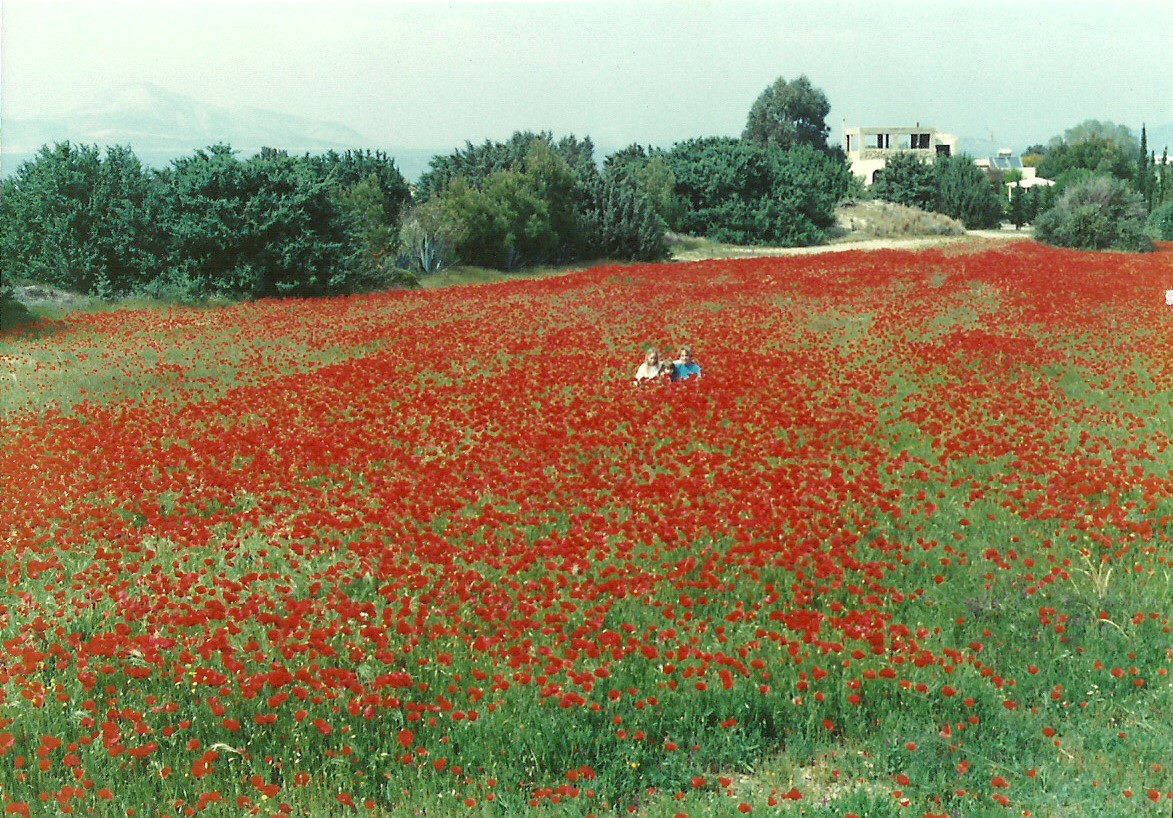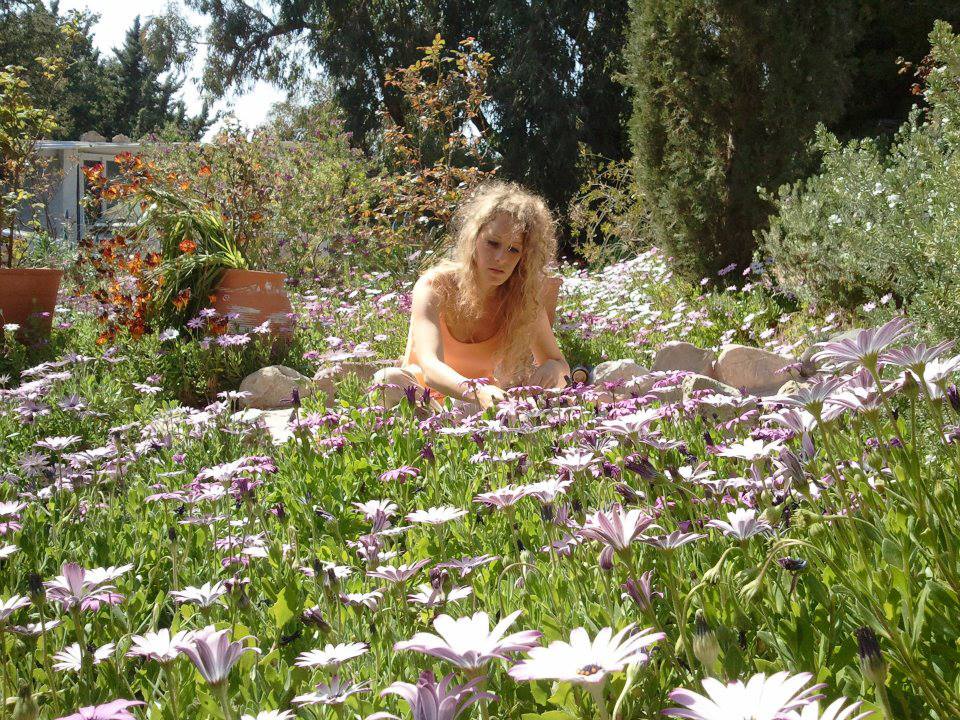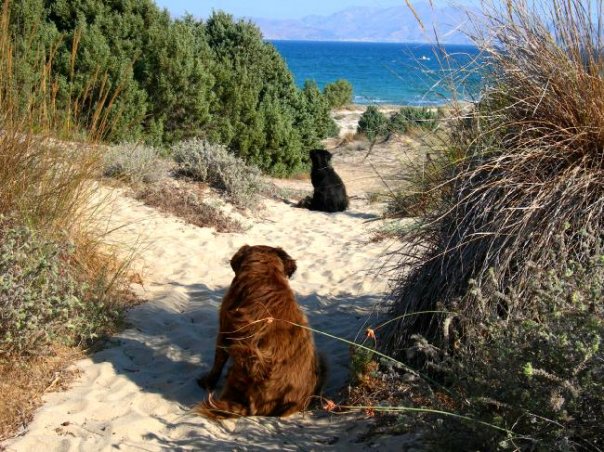 Once in a while we would leave our haven, to go to the local village store, which always meant, a little treat was on its way. Every visit to the store was exciting to me. I could taste it's sweetness in my mind, all the way there. What would it be? Ice cream, bubble gum, a chocolate bar, a lollipop, chips.....sugar was sacred to me.
There were many sweet moments in my life.
    Walking across the land, the farmer's fields of freshness growing from the earth, sometimes walking along the beach instead, with the incoming tide wetting my feet and the sand tickling between my toes, to visit the village children with my brother or alone. A stroll to play altogether, a game of our choice. We always played games in large groups, no one was exempt all were welcome. Each team could have multiple children. There was no age restriction, only the will to play. It was a time of gathering and having fun. We all worked  together making decisions and rules, surrendering respectfully to playfulness. There were no adults to supervise and tell us how to play, it was natural to get along. There was no fear, worry or danger, other than an occasional fall or scrape. We played endless hours, sometimes into the night playing hide and seek. There was unity, independence and above all freedom.
    Then the time would come to return home, to my sanctuary. My days were spent outdoors playing my heart's desire with my dogs and cats, sometimes taking a nap with them in their dog houses. Every night, I would fall asleep to the lullaby sound of the waves echoing from the sea, whispering me sweet dreams.
    During the day, rising under the sparkling sun, my day would consist of observing the multiple kinds of insects in our garden, rolling down the sand dunes countless times mixing my hair with the sand, climbing the tree's as far up as I could go and sit feeling the breeze through the branches making the leaves dance, as they tickled my face and swimming in the sea refreshing my essence day after day.
"When I discovered a new plant, I sat down beside it for a minute or a day, to make its acquaintance and hear what it had to tell... I asked the boulders I met, whence they came and whither they were going."
    This was everyday life for me. A beautiful experience, that I carry gratefully with me to this day. It is an honor to have had the privilege to experience something so grand and beautiful. I will always be graciously thankful for the ground on which I walk and all of the earths living life.
    Since then, I have spent most of my life in solitude among the wondrous world of nature, forests, mountains, fields, and seas, and oceans.  Nature's teachings have been my greatest source of wisdom and life and being who I am. Trees have always held a special place in my heart. Their beauty, diversity, strength, endurance, and character has always fascinated me. I have learned a great deal from them and continue to do so every day. Now I invite you to come along with me.
"Today I have grown taller from walking with the trees."
— Karle Wilson Baker
A little bit of my background…
    I studied as a Hypnotherapist specializing in pregnancy and childbirth and nature connection. I have trained with the internationally renowned author, and leading pioneer in Regression Therapy, Andy Tomlinson. I also had the pleasure to study with Dolores Cannon, the American Hypnosis Association, Michelle Leclaire O'Neill the founder of Hypnobirthing, and Childbirth International. I am also an Access Consciousness Bars Practitioner. 
   My journey began as a Cultural Anthropologist driven by my fascination with people, culture, and life.
As I dove deeper into myself I found my true path lies away from therapy and into my creativity and writing.  
I am a modern-day Greek mythologist, fairy tale writer, nature dweller, dancer, artist, photographer, and Hypnotherapist.
      My joy is connecting people with nature in which I have spent most of my life in solitude contemplating and enjoying its wisdom, and empowering people to be their authentic selves. My favorite thing? Being myself and watching others be themselves, writing my books and being immersed in my creativity.
     The tools I offer are about cultivating the inner power of individuals to reconnect with their essence and calling in life while seeking to heal themselves through the love of self, and awakening a deeper understanding of the possibility of self. Letting go of all doubt, fear, and obstacles in one's life, therefore restoring the connection of body, mind, and soul. I do this through writing you a personal story/fairy tale, your own visualization script, or through my books and other creative mediums.
I look forward to being part of your journey…
"In every walk with nature one receives far more than he seeks."
-John Muir