The Teddy Bear & The Pink Castle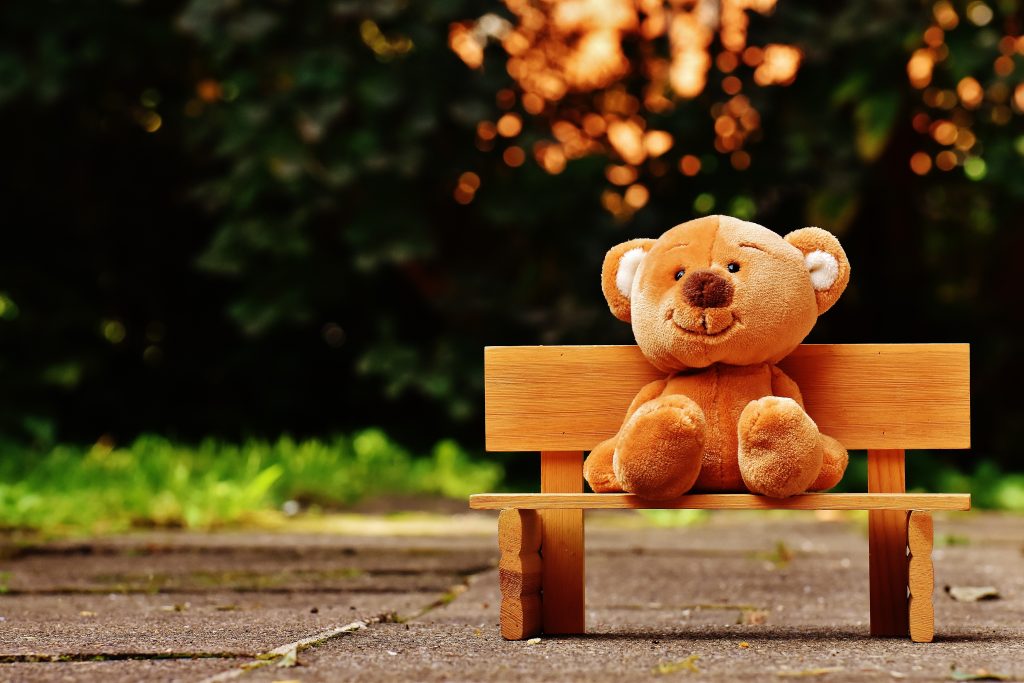 (A fun and empowering visualization I created for you to use with your child or little loved one. Enjoy!!!).
    Take a few fun deep breaths in through your cute nose….filling your tummy with sparkling relaxation...and breathe out any un-fun stuff…maybe you can imagine your breath as a shinny color…blue or green…or purple…or yellow...any color you wish…again take a deep fun colorful breath in through your nose and breathe out any un-funess in your life…..
    You may close your eyes if you wish…as we are about to have a fun adventure….
       Imagine you are surrounded by sparkles…they are everywhere…coming from left and right…up and down…I wonder what color they are? Perhaps there are two colors or many different colors...maybe there is even a whole rainbow of colors….how fun!…you are standing there…I wonder what you are feeling?...are you excited?…happy?...I wonder what you do…perhaps you jump in the air from joy with your hands in the sky…or maybe you twirl around…you feel happy and deeply relaxed…
      Suddenly a big fluffy teddy bear appears…it has a purple nose….notice what color the teddy bear is…if it is one color or two…Or maybe more? What is the teddy bear like? Is it comfy and fun? The teddy bear is floating around giggling surrounded by the beautiful sparkles…a yellow breeze comes along in a fast speed…rather than floating the teddy bear can now fly and soar the skies…the teddy bear takes you by the hand safely into its arms…you now are both flying through the sky together…traveling to magical places you never knew existed…you relax even more within the safety and comfort of the fluffy sky...
   
     You come to a pink castle in the sky floating on a big white fluffy cloud…this castle is pure magic!  In it and all around are all sorts of magical things happening all created by the children of the world simply by using their imagination! You begin to explore the fairy tale place...I wonder what you see…you feel amazing…there is a scuba diver diving deep into the sky ocean, a ball bouncing happily around, and lots and lots of tasty ice cream…vanilla and strawberry and chocolate…are there any other flavors? you take a deep breath and smell the yummy smell of ice cream…There are colors everywhere…it is a playground of fun and laughter…the best you have ever seen so far…a beautiful land…I wonder what else you see, hear, and smell in this wonderful playground...
     A flying horse with wings fly's by…it is galloping in the air....on its body is written, "what if you had fun everyday all day?" you notice the horse's eyes and look deep into its eyes…you feel even more relaxed…it leans down and invites you to hop on its back and take a ride…excitement fills your heart…you gently climb on the horse along with the teddy bear…and off you go…flying around gently and slowly around in a few circles and around the pink castle…there on the top of the castle are two small clouds on each peak…the cloud is made out of chocolate chip cookies!...thousands of chocolate chip cookies…there is a sweet yummy smell in the air as if they just came out of the oven freshly baked…in the middle of each cloud is a pink donut…as you look up into the sky you can now see the sun smiling at you…it waves hello to you….I wonder what else you see…
     The horse makes a few swirls around the castle and then down it lands softly near the entrance of the floating castle in the sky…you and the teddy bear gently slide off…you look deep into the eyes of the horse and say thank you for the beautiful ride you just had…you feel so happy and joy fills your entire body from the top of your head to the tips of your toes.
    You look at the teddy bear it is now time to give a name to the teddy bear...I wonder what name you choose?...(be silent for a minute while the child picks a name)…the door of the castle then opens…you are excited…bubbles come floating out of the door surrounding you…a green and a purple fairy come flying out on one of the bubbles…the teddy bear joyfully begins to play with the bubbles and so do you…
      Above the castle door there is writing it says…"You Are The Gift." …a walking silver and blue mirror comes and stands in front of you…you look at your reflection in the mirror and notice how beautiful and perfect you are…what a gift you are…you are amazed at how wonderful you are…special..and unique…there is no one else like you… you are special and unique…your own special kind of flower…you know this deep down within you…you feel it…you are grateful to be you…you are happy to be you…there is no one else like you…you are special and unique…special and unique.
      It is time to go into the pink floating castle…notice…do you run or do you walk?…I wonder what you see there in the castle…what magical things you see…perhaps magical beings and animals…or colors…notice…what do you see...smell…or hear? You feel beautiful…relaxed…and comfortable…enjoy all the beautiful gifts it has to offer you…take a deep breath and breathe all that fun and beauty in…isn't the most beautiful place you have ever seen?
 (Pause for a few minutes).
    And now slowly begin to return here…at the count of 5 you are going to return here in the bed (put location they are laying down or sitting) awake and feeling wonderful...and magical remembering your beauty and uniqueness…1…2…3…gently moving your body...4…gently getting ready to open your eyes…and…5…eyes open…you are special and unique.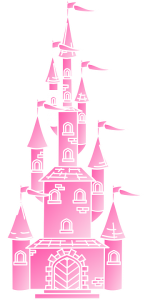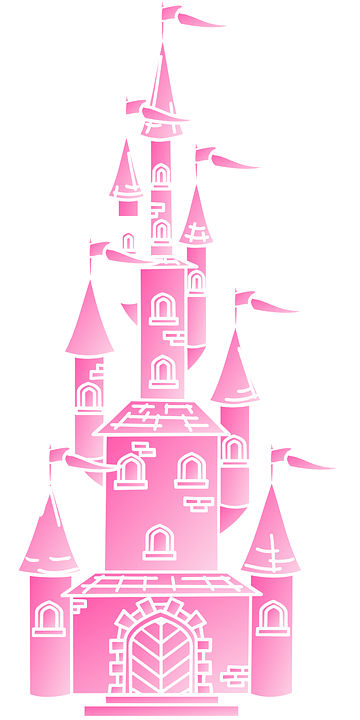 Being In Love With You
(Being That Tree)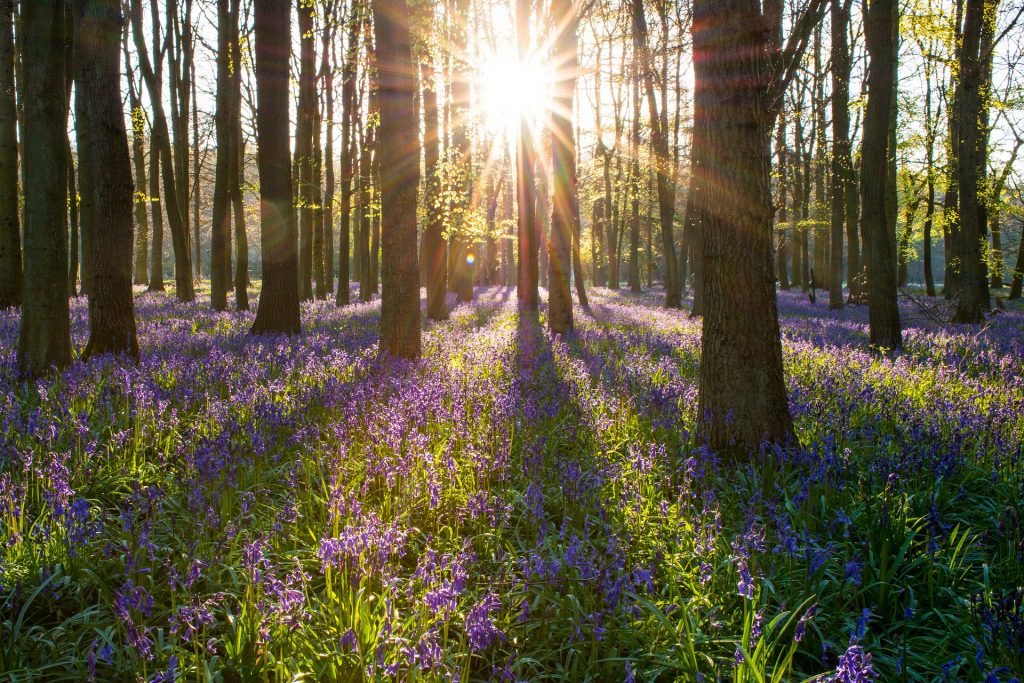 A script for deeply connecting with self, falling in love with self, confidence, establishing a deeper connection with nature, and creating the life you dream of.
      Find a relaxed, comfortable position for your beautiful body…you may sit or lie down whichever makes your body sparkle with joy…close your eyes…take a couple of fairy scrumptious deep breaths…allowing you and your body to drift into total flowy dreamlike relaxation…breathe in forest sparkles throughout your entire magical body…and breathe out any limitations of your mind… allow the fairy scrumptious deep breaths to fill your entire being…every cell, muscle, bone, skin, and molecule of your body...again take a long slow deep fairy scrumptious breath and relax deeper and deeper…notice how beautiful and relaxed this feels…as you drift deeper and deeper into the magic of the trees…you are drifting, flying through the trees.
       I wonder what it would be like if one day the definition in the dictionary of being in love would be described in reference to life…not only figuratively…being in love with another human being would just be a small part…a version of so much more...a time where we have not limited ourselves in what life could feel like…be like, smell like, sound like…imagine what it would feel like to be in love with life itself…every moment, every aspect, every person, every building, every creation, drawing, wildlife creature or domestic creature, an aspen, a cedar, the ground which you stand upon, the ant walking across your path, the bird chirping on a tree, or flying free...whether it be near or far…just merely perceiving the earth around you…imagine what it would feel like if everything awoke within you a feeling of warmth, happiness, and magic…if everything you looked at inspired you to grow, create, and just be…viewing everything as potential, for more and more... never-ending…never running out…an unlimited flow of energy…it can never run out, it can never end…
      Keep breathing in the scrumptious fairy deep breaths…drifting deeper and deeper...I wonder what it would be like for this to be a possibility for everyone on the planet…a natural state that everyone flows through…in and out whenever they choose...being in love with the world…wait! What would it be like to fall head over heels in love with yourself! Your being? Your amazing, unique spark of light…that exists nowhere else but deep inside…to yell out every single day "I am in love with me!!!"  Become aware of what it feels like…perhaps it feels like receiving a relaxing, gentle head rub, or maybe listening to the miraculous ocean waves…"I am in love with me!" Notice how it feels to shine, to know, and be everything that you are…What do you desire at this moment in time? Imagine you are constantly changing, morphing, expanding, in any direction you choose…you are a miracle! You are receiving always from everyone and everything around you...from a rainbow, a cloud, the earth, and sky.
      Now imagine, become aware of a tree...is it small or large? Tall or short, young or old? Notice its colors; does it even have a color? Notice its magnificence…its brilliance. It is shinning…sparkling….perhaps soothing blue, or orange, pink, or gold…there is no right or wrong. Now become aware of what it would be like, feel like, sound like, to be that enchanting tree...maybe you are becoming part of the ground, the land, the earth, and travelling up the tree until you are that tree...or perhaps you are like wind swirling around it slowly getting acquainted with it…gently touching its leaves, swirling up and down…and up and down…familiarizing yourself with every inch of its body. Until…you are that tree…notice how it feels to be that tree...see, feel, and hear, what it is like to be that spectacular, fantastic tree.
       What does your bark feel like? What do you sense or see? Is it soft, smooth, and comfy? What else are you aware of? Notice, sense, feel, and perceive the stillness within you…unyielding, strong, powerful, withstanding all…move up and down your trunk…get acquainted with every inch...you may choose to view the earth from the ground, or further up from your branches or even from the top of your crown, where you can view everything from above…whichever you choose…there is no right or wrong… notice, your beautiful branches now…how far they extend out…are there any leaves? Or flowers? Notice…float out into every direction…every branch until your energy fills your entire tree…your entire body…notice your breathing has become more alive, expansive, and free…
      Notice your roots how they extend into the ground, into the earth...what does that feel like? What do you sense? See, feel, receive, and hear how the earth feels beneath your body…absorb all that it has to gift you…feel what a gift it is to your roots and your whole being…absorb all the nutrients, energy, enjoyment you choose… perhaps it feels like an instantaneous tickle…a jolt of ecstasy…a juicy fruit…what does it feel like to you? As you extend your roots outwards amplify that feeling…further and further…and further and further…as your roots extend deeper and deeper into the earth…deeper and deeper…down and further down…relaxing you more and more as you drift into complete euphoria, effortlessness, and calm… notice the beauty around you and within you surrounding you…entangling you… 
      Take a deep breath in and breathe in carbon and breathe out oxygen…receiving and contributing, to everyone and everything…taking in carbon...feeling you, receiving you…gifting yourself  to being alive…and free, to be, nurturing and taking care of yourself…being your wonderful self…as you breathe out your body naturally emits oxygen because it is blissful and free to be...oxygen that contributes to every living thing...you are drawing in energy, carbon from all corners of your body…top and bottom…middle…back and front…from every direction....drawing more and more drawing in…you are YOU…you are a tree.
      You are you…you are a tree…no matter what shape, size, or color of leaves, whether you bear fruit or not, or lose your leaves during the winter, you are a tree…special…and unique…and free…whether you are rooted in the forest…along a beach, in a city, or town it does not matter…you stand there and shine…unique…a most magnificent gift to the world...you are you…there is no other tree like you...even if you live in a forest with millions and millions of trees…there is only one kind of tree like you…emitting your own special kind of oxygen...you are contributing to the world just by existing…there is nothing specific you have to do, get done, accomplish, no specific time frame…all you have to do is be the unique you...because being you gives life to all of the creatures around you...just by standing there within your amazing self you create life all around you…within you, and out...a shelter for raccoons and other animals…a place of rest for the birds…a home for insects…shade for a child…the cause of growth of a whole ecosystem…plants and flowers! All this just because you are being the unique you…the magical, miraculous tree you are.
      Now imagine a great big storm comes rushing through...rain, thunder, and lightning, wind…storming and swirling left and right…up and down…demonstrating its power and force…you remain there shining being the tree you are…you dive within…pause…listen…feel...everything around you is moving, blowing…in a crazy speed…yet you remain silent, aware, unmoving…mmmmmmmmm….is it not one of the most soothing feelings imaginable? The wind does not disturb you in any way…instead, it dramatically changes into something extraordinarily magnificent and beautiful…you may watch the trees and leaves around you in total havoc…swinging from left to right…front to back…you are aware of how gorgeous and natural it is…grounding you within yourself…to the earth...if you were to begin getting caught up in the gusts of winds…moving against it…it would transform into something entirely different...just like that from peace, it would turn into annoyance…frustration, obstacles, and struggles...instead listen to what it has to offer you…your reality switches just like that…from destructive to delightful...your view of it changes…its power and strength becomes your power and strength...aware that your inner stillness…being, is strength, power…beauty...your bark is consumed by a feeling of gratefulness for the storm…your life…you…you admire it…honor it…immersing yourself into the gift of your being...all you have to do is be you…listen to its whispers…it is a gift as you are a gift...notice how fun it is…how calm and relaxing...what an adventure! You can choose to extend your roots deeper into the ground, or grow extending your branches and leaves out…whichever you choose...the more crazily and stronger the storm blows around you…the more amazing you feel! How fun! The more your own being becomes known to you…the more aware you become…the more spectacular you feel and the more extraordinarily astonishing the view becomes.
      Maybe the storm has something to teach you...what are you aware of? Extend your branches…breathe…sense the wind between your branches…allow it do its thing…to be the storm it is…its natural self...you become aware of every inch of your body...the storm can be one of your greatest teachers…or it can be your worst enemy…it can be one of the most horrible, annoying things ever…or one of the most graceful, beautiful things imaginable! Take your pick…choose…remember you have a choice...who could have ever imagined that something so unstable, chaotic, and wild…could be something so beautiful?
      Now allow the storm to pass and go on its way if you so choose…or you may choose to enjoy it all around you...get in touch with your beingness…the beautiful you...draw in energy, carbon from all corners of your body…top and bottom, middle…back and front…from every direction…drawing more and more drawing in…you are you…you are a tree...as you are drawing in energy, carbon, you notice you are growing…your branches and your trunk are expanding out further…as you are reaching closer and closer to the sky...the more you expand out…releasing oxygen…the more relaxed you feel…notice how breathtakingly wonderful you feel as you do this...your being is free to move…without any limitation...you are expanding outside of the earth...at the same time you are expanding out…you are scattering oxygen to every living thing...you are drawing in energy…carbon from your roots all the way to the top of your crown…through every inch of your trunk... drawing in and pushing out…drawing and pushing out...expand further and further and further out into the universe…further and further…beyond this universe…and all universes…drawing in all that energy and expanding out as far as you choose…notice what it feels like…to touch all other planets...what else are you aware of? What do you sense? Are there any sounds?
        You are limitless…there are no boundaries…nor rules…no right or wrong…you can expand out as far as you want…you can be whatever, whoever you want to be… you create anything you desire…follow any dream…nothing is impossible… everything is possible…you create what you desire…you follow your heart's desires...gather all the energy…all that you wish…all the things you always dreamt of creating…or being...you can view this energy as a million stars flashing and gathering together…or a rainbow of colors coming from all directions gathering together…or perhaps you can imagine this energy as simply a green color…or maybe something entirely different…however, you choose...gather it all there and have it cover outside and inside your entire tree…all your branches…your bark and roots every inch covered with this energy…let it be you...notice how incredible it feels! Thank your tree and all other trees for all these gifts you were given...take a few moments to admire your unique beauty, the gift you are to you, and the planet...become fully aware of what it is like being in love with you…
       And now slowly begin to return here…at the count of 5, you are going to return here in the bed (put location they are laying down or sitting) awake and feeling wonderful...1…2…3…gently moving your body...4…gently getting ready to open your eyes, knowing what it feels like to be fully in love with yourself…and…5…eyes open…being in love with you and the world around you, knowing that every action, every choice, every breath you make, allows you to be more in love with you, your being, the animals, the trees, the plants,  the world, the earth.
Being Body Bliss
(Surrendering to your Body and Being)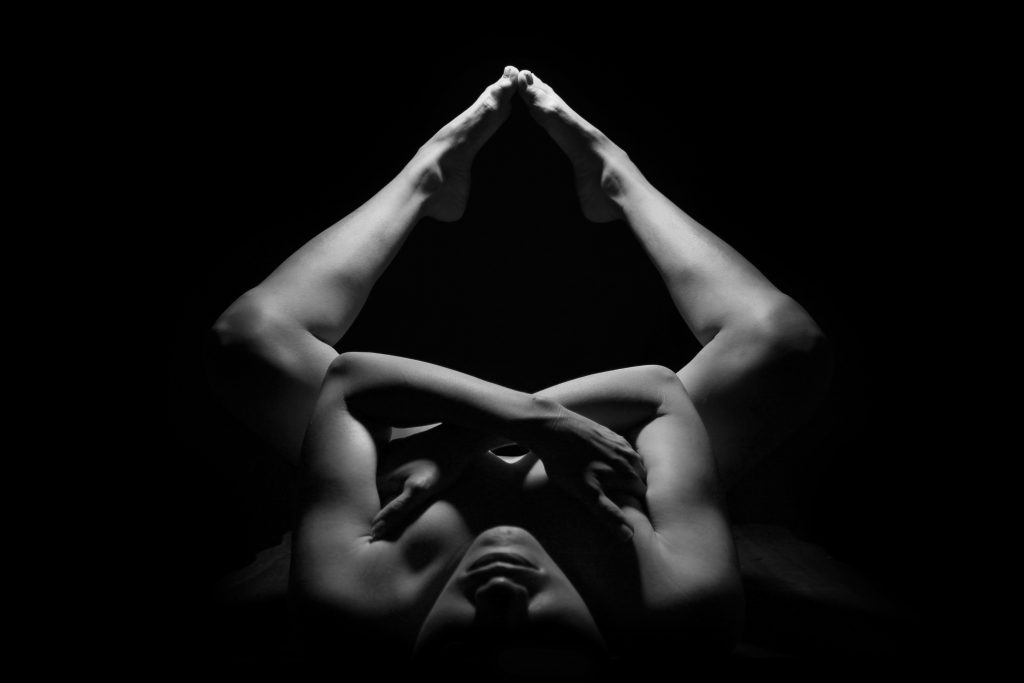 Find a beautiful comfortable position and lie down…close your eyes and take a deep soothing relaxing comforting breath in through your nose…and breathe out any tension…connecting to your inner relaxed comfort…again take a deep soothing relaxing breath in…feeling your whole body and breathing out any tension…releasing...expanding…allowing…being…perhaps it feels so good  so breathtakingly amazing that you smile…or even giggle…truly feeling your body…you can feel, sense every cell...every inch of it…you follow this stream of relaxation and you continue to breathe soothing relaxing breaths...each one allowing you to drift deeper into soothing comfort…notice what color this stream of comfort is…perhaps green or yellow…or iridescent white with sparkles…notice as it flows through the top of your head you immediately feel an opening…your body is receptive…follow the stream of comfort and relaxation into your forehead and nose…eyes…into your cheeks...mouth...tongue and teeth…down into your jaw...notice your skin…its beautiful tissue…what an amazing creation your unique face is…how beautiful…unlike anyone else…continue to drift deeper as you breathe in those beautiful…relaxing…soothing…comforting breaths...
    Enjoy as the stream of comfort and beingness moves down into your neck…relaxing it as if someone placed their hand on it and gently massaged it…mmmmmm…it feels alive…notice its beauty…
   Now the stream of comfort is flowing down into your arms…elbows…hands and fingers…feel those beautiful incredible hands that allow you to do so many fun things…like brush your hair…or hold hands...make a cup of tea or coffee…appreciate what a gift they are….
    Feel, sense, and see the stream of comfort move down into your chest…your stomach…really get in touch with your breath filling your belly…focus on your belly button…once a source of life…how nurturing and grateful you are for it being there...a part of you…now move on to another beautiful part of your being…allow the stream of comfort to move down into your hips…and down into your reproductive organs…thanking them for all the pleasure they give you…
    Follow the stream of relaxation up your beautiful supporting spine…filling your lower back with nurturing comfort...and moving upwards into every muscle and inch of your spine…that beautiful amazing self support system…into your shoulders with a sense of warmth and nurture…and flowing back down again…feeling even more relaxed…even more alive…even more beautiful…and down into your thighs...rolling peaceful relaxation to your knees…your legs…which provide you with the joy and pleasure of taking a nice stroll…running…moving…taking you wherever you would like to go…feel that gratitude for your magical legs…and your feet...that comfort flows into your toes…as you take several deep breaths…
    What a beautiful sensation it is to surrender to your body…to just be with it…sometimes it cries out for your attention…feeling certain emotions or feelings, or sensations...instead of going into "how do I get rid of this feeling ? Or "what do I do? " Resisting…instead you listen to its call…you always listen…it is crying out to you…pay attention to me…"I am here"…"you are here now"….you stop and go with it...flow with it…you are surrendering…being with it….it is so beautiful and relaxing…you drift even deeper…a beautiful journey unfolds…all pain, hurt, and sadness is there...yet it is immensely beautiful…truly beautiful…you feel comfort…nurtured…it just is...no longer a negative sensation…you do not restrict the natural flow of your body…it just is…allowing you to breathe...release…be you….that's all it wants…is for you to be true to yourself at this moment in time...an open vessel…you are an open vessel…it is the most relaxing…nurturing…beautiful…loving feeling ever!…It feels amazing! Allowing you to drift even further into euphoria…being present within your body...not judging anything it feels...any thoughts…feelings…it is all ok...you accept and be everything…they are you…even the pain is ok too…it is the beautiful you…your caring vulnerability…it is alright to feel hurt or whatever is there...if its joy be joyful…there is no self judgment…and then there is no outside judgment…there is no reason for it you follow its lead…
    What does your body desire at this moment in time? Perhaps to sing…or write…to stare at the trees and listen to the rain…to cry…or lie in a certain position…moving your hands a certain way or your feet...just listen…what does it have to say?...what is it whispering to you right now?…follow it...surrender entirely…as you take several deep relaxing nurturing soothing breaths…it feels as if being in a trance...hypnotized…floating…no matter what your body calls out at that moment you do it…no matter how bizarre...it knows…you know…you always know…perhaps you are amazed at what comes forth…what awareness...insights…messages…beauty…memories...release…understanding…
    WOW…your beautiful body is so happy and joyful for caring for it at this moment in time…not judging it…giving it the caring it deserves…it feels sssooooo good…you are no longer separate from your body now…you become aware that you are one…in acceptance…in loving embrace…you are your body…you are not listening to an outside source…your body is YOU...you are listening to YOU…you sigh in relief…you thank every part of it...you become aware of what a gift each part of your body is…you are feeling so grateful…so beautiful…as if you are wrapped in this most beautiful cocoon…
    Notice the color of this cocoon…are there any shapes or patterns on it? Feel the safety and feeling of security it provides…you and your body are nurtured…warm…and secure…you are ready to emerge…you are filled with a feeling of anticipation…excitement…you drift even deeper into relaxation…taking deep beautiful soothing breaths…and when you are ready…slowly slowly your creative cocoon opens…you look down at your body now covered in beautiful brown and white feathers…you notice you are a beautiful independent spirited bald eagle…with expansive massive wings...
    A warrior of the sky…you begin to fly courageously in the open air…fully visible…making your presence known...your wings fully open…you are free…soaring in the skies above…possibly an easy target…yet you are free…after all you are flying…you choose to live alive…there is no fear…you do not shrink your wing span…or fly below the trees…you remain high above the sky…free...you are who you are...a  warrior of the sky…you keep your head and body up high…dancing your dance…singing your song…you are always what you are…honest…courageous…a warrior…up there in the sky…
(Pause for a minute).
And now slowly begin to return here…at the count of 5 you are going to return here in the bed (put location they are laying down or sitting) awake and feeling wonderful and vibrant...taking back all these feelings of comfort and nurture…and this deep connection and stillness with your body…1…2…3…gently moving your body...4…gently getting ready…and…5…eyes open feeling alive in touch with your body.