Being Body Bliss
(Surrendering to your Body and Being)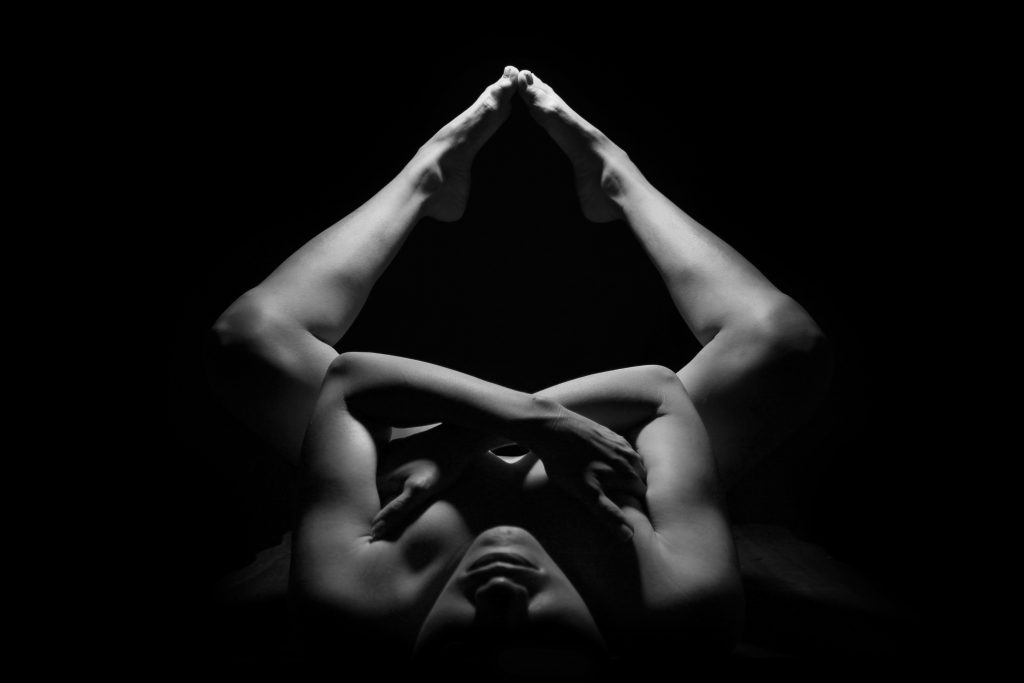 Find a beautiful comfortable position and lie down…close your eyes and take a deep soothing relaxing comforting breath in through your nose…and breathe out any tension…connecting to your inner relaxed comfort…again take a deep soothing relaxing breath in…feeling your whole body and breathing out any tension…releasing...expanding…allowing…being…perhaps it feels so good  so breathtakingly amazing that you smile…or even giggle…truly feeling your body…you can feel, sense every cell...every inch of it…you follow this stream of relaxation and you continue to breathe soothing relaxing breaths...each one allowing you to drift deeper into soothing comfort…notice what color this stream of comfort is…perhaps green or yellow…or iridescent white with sparkles…notice as it flows through the top of your head you immediately feel an opening…your body is receptive…follow the stream of comfort and relaxation into your forehead and nose…eyes…into your cheeks...mouth...tongue and teeth…down into your jaw...notice your skin…its beautiful tissue…what an amazing creation your unique face is…how beautiful…unlike anyone else…continue to drift deeper as you breathe in those beautiful…relaxing…soothing…comforting breaths...
    Enjoy as the stream of comfort and beingness moves down into your neck…relaxing it as if someone placed their hand on it and gently massaged it…mmmmmm…it feels alive…notice its beauty…
   Now the stream of comfort is flowing down into your arms…elbows…hands and fingers…feel those beautiful incredible hands that allow you to do so many fun things…like brush your hair…or hold hands...make a cup of tea or coffee…appreciate what a gift they are….
    Feel, sense, and see the stream of comfort move down into your chest…your stomach…really get in touch with your breath filling your belly…focus on your belly button…once a source of life…how nurturing and grateful you are for it being there...a part of you…now move on to another beautiful part of your being…allow the stream of comfort to move down into your hips…and down into your reproductive organs…thanking them for all the pleasure they give you…
    Follow the stream of relaxation up your beautiful supporting spine…filling your lower back with nurturing comfort...and moving upwards into every muscle and inch of your spine…that beautiful amazing self support system…into your shoulders with a sense of warmth and nurture…and flowing back down again…feeling even more relaxed…even more alive…even more beautiful…and down into your thighs...rolling peaceful relaxation to your knees…your legs…which provide you with the joy and pleasure of taking a nice stroll…running…moving…taking you wherever you would like to go…feel that gratitude for your magical legs…and your feet...that comfort flows into your toes…as you take several deep breaths…
    What a beautiful sensation it is to surrender to your body…to just be with it…sometimes it cries out for your attention…feeling certain emotions or feelings, or sensations...instead of going into "how do I get rid of this feeling ? Or "what do I do? " Resisting…instead you listen to its call…you always listen…it is crying out to you…pay attention to me…"I am here"…"you are here now"….you stop and go with it...flow with it…you are surrendering…being with it….it is so beautiful and relaxing…you drift even deeper…a beautiful journey unfolds…all pain, hurt, and sadness is there...yet it is immensely beautiful…truly beautiful…you feel comfort…nurtured…it just is...no longer a negative sensation…you do not restrict the natural flow of your body…it just is…allowing you to breathe...release…be you….that's all it wants…is for you to be true to yourself at this moment in time...an open vessel…you are an open vessel…it is the most relaxing…nurturing…beautiful…loving feeling ever!…It feels amazing! Allowing you to drift even further into euphoria…being present within your body...not judging anything it feels...any thoughts…feelings…it is all ok...you accept and be everything…they are you…even the pain is ok too…it is the beautiful you…your caring vulnerability…it is alright to feel hurt or whatever is there...if its joy be joyful…there is no self judgment…and then there is no outside judgment…there is no reason for it you follow its lead…
    What does your body desire at this moment in time? Perhaps to sing…or write…to stare at the trees and listen to the rain…to cry…or lie in a certain position…moving your hands a certain way or your feet...just listen…what does it have to say?...what is it whispering to you right now?…follow it...surrender entirely…as you take several deep relaxing nurturing soothing breaths…it feels as if being in a trance...hypnotized…floating…no matter what your body calls out at that moment you do it…no matter how bizarre...it knows…you know…you always know…perhaps you are amazed at what comes forth…what awareness...insights…messages…beauty…memories...release…understanding…
    WOW…your beautiful body is so happy and joyful for caring for it at this moment in time…not judging it…giving it the caring it deserves…it feels sssooooo good…you are no longer separate from your body now…you become aware that you are one…in acceptance…in loving embrace…you are your body…you are not listening to an outside source…your body is YOU...you are listening to YOU…you sigh in relief…you thank every part of it...you become aware of what a gift each part of your body is…you are feeling so grateful…so beautiful…as if you are wrapped in this most beautiful cocoon…
    Notice the color of this cocoon…are there any shapes or patterns on it? Feel the safety and feeling of security it provides…you and your body are nurtured…warm…and secure…you are ready to emerge…you are filled with a feeling of anticipation…excitement…you drift even deeper into relaxation…taking deep beautiful soothing breaths…and when you are ready…slowly slowly your creative cocoon opens…you look down at your body now covered in beautiful brown and white feathers…you notice you are a beautiful independent spirited bald eagle…with expansive massive wings...
    A warrior of the sky…you begin to fly courageously in the open air…fully visible…making your presence known...your wings fully open…you are free…soaring in the skies above…possibly an easy target…yet you are free…after all you are flying…you choose to live alive…there is no fear…you do not shrink your wing span…or fly below the trees…you remain high above the sky…free...you are who you are...a  warrior of the sky…you keep your head and body up high…dancing your dance…singing your song…you are always what you are…honest…courageous…a warrior…up there in the sky…
(Pause for a minute).
   In a moment I am going to count to 5…and at the count of 5…you will be awake…vibrant…feeling wonderful all over…taking back all these feelings of comfort and nurture…and this deep connection and stillness with your body…1……..2…….3…gently moving your body…….4…..getting ready to open your eyes and feel absolutely beautiful…and 5…eyes open…feeling alive in touch with your body. 
Snowing Fairy Tale
(Awakening joy, Imagination & Wonder of Life)
   Close your eyes…and take a couple of deep magical breaths in through your cute nose…and breathe out into complete relaxation…again take another magical breath in…and breathing out everything  that does not serve you any longer…breathe in all the joy, imagination and wonder of life….and allow it to fill your entire body and being….
    Notice what colors they are…or perhaps they are just one color…are they dark or light? Solid or lucid? Observe as they begin to fill your body coming in through your wonderful toes…all that joy, wonder, and imagination filling your entire legs…so relaxing…so comfortable…as you relax deeper and deeper…drifting down and further down…relax even more as it moves up into your hips, stomach, and solar plexus…that beautiful joy, imagination, and wonder of life…it feels so effortless and comfortable…as it moves into your arms and fingers and up into your throat...opening you up to the joy, imagination, and wonder of life…you relax even more…
    Notice the feeling as it moves up into your unique and beautiful face filling it completely…relaxing your jaw, your mouth, and eyes and your entire head…you are completely immersed within relaxation and comfort…
     Imagine you have just awoken from a beautiful relaxing sleep…you are enjoying the softness of the most comfortable bed you have ever experienced…notice the color of the sheets and pillows…are they all white or some other color? Are there many colors? Are they solid, or have some kind of pattern? …notice how they feel against your beautiful relaxed body…notice how nurturing it feels as you float deeper into relaxation...
      You lie there deeply relaxed as there is nothing you need to do…the pillows are just so comfy that fill you up with joy…you move around however you please…you enjoy every moment of your special lazy nothing to do moments…nothing to do other than…relaaaxxxx…and enjoy every moment…
      You look up and notice outside the window that it has snowed…everything is covered in white…you immediately feel joyful, excited…as you marvel at the beauty…it looks like a white magical fairy tale…you are amazed…there is something about the snow that relaxes you even deeper…you decide to venture outside to experience this magic…you choose your most comfortable and warm clothes…notice what you choose…what color is your scarf?... and what about your gloves…or hat? Your excitement grows as you know you are about to go out and enjoy that magical winter gift of nature…
     As you walk outside you are surprised at the beauty that stands before you…it is even more magical than you thought…it looks like a fairy tale…a fairy tale you get to experience…the temperature is perfect as you feel the warm and comfort of the clothing you chose…the snowflakes are gently dropping everywhere…they look like fairy sparkles enchanting the whole scene around you…perhaps you place your hands out and make a few twirls…notice how the snowflakes feel as they land on your body…what does it feel like? Perhaps it awakens your wonder of life…waking up every joy, cell within you…they are now becoming more and more alive…you are mesmerized by this incredible fairy tale scene…the snow awakens within you all your joy, imagination, and wonder of life…you begin to walk...notice how wonderful it feels to walk on snow…what does it feel like? What does it awaken within you…notice how comfortable it feels…how fun it is!...a new magical land you get to walk on…notice the purity…innocence of everything around you covered in white…I wonder what you can do to have even more fun? Perhaps you begin to build a snowman…or maybe you run across the snow…or take a sleigh ride…or simply roll in the snow…notice what you choose…notice how fun it is…how much joy you feel…you can use your imagination to create any fun activity you wish…as you enjoy every moment…awakening your wonder of life…
 (Pause for a couple of minutes).
     In a moment I am going to count to 5…and at the count of 5…you will be wide awake…with all that joy, imagination, and wonder of life…1……..2……..3…….4…getting ready to open your eyes and be wide awake…and….5…wide awake feeling all the joy, imagination, and wonder of life